Painting and decorating our bodies have been a practice as old as our existence. To this day we express ourselves through the clothes we wear, the accessories that complement us, the makeup that highlights our features, and the tattoos that we wear on the skin. This activity for different tribes has several meanings, but the one that most catches my attention is the emotional power and immense value that transmits this activity of beautification in their lives individually and as a community. This makes me wonder when we stop doing it for ourselves, through the value that highlights our individuality and the community to which we belong, beautiful, courageous, wise women, and we become slaves to consumerism and the pre-built image of how we must see ourselves to achieve "happiness" and "fullness."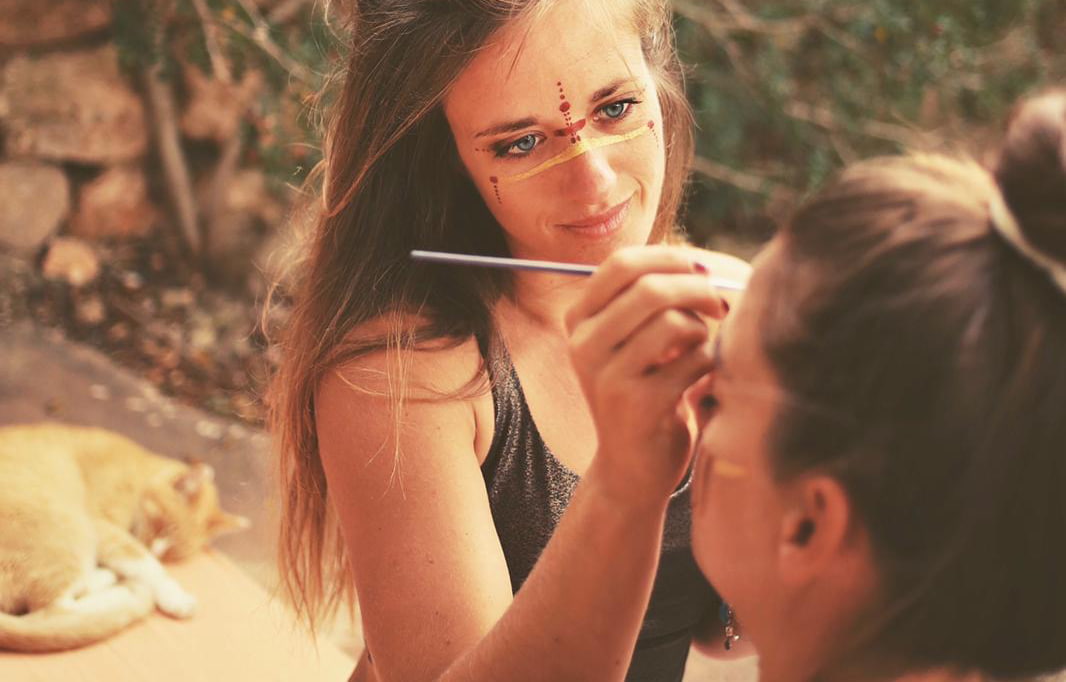 Why is important to be beautiful from inside out?
What if the world started seeing me from the inside out? What kind of products and activities would I like to do to feel aligned with myself? How I become the expression of my true being, of my power, and courage through physical beautification? I would look for something that represents my individuality or would be attracted to elements that are manufactured for the masses with the sole purpose of dissociating us from our identity and inspired by what should be accepted, or I would be inspired by the innate and perfect beauty of my femininity and that of other women. To rise in inner greatness and individuality.
When I put my power, my beauty, and my unique vision of life in contact with nature, art, and my inner sanctuary, I feel empowered, beautiful from inside out and begin to feel and connect with my body and essence individually and collectively, highlighting who I am and not what I am supposed to be, is the place to make myself known to the world in an authentic, beautiful, and in communion with my being and my particular way of expression.
Accessories with value, service, and sense of community
In UNTITLED BARCELONA we are inspired through individual and collective beauty, in the internal evolution of women and their unique beauty projected to the world, we become strong in every interaction, in every stitch, in every brushstroke, in every message and elements that we use in our collection. It is the evolutionary path of our artisans and creative minds connected with their spirituality, truth, and individual beauty to be given and projected to the world, giving value and purpose to each accessory created, being part of other women who feel strong and confident in themselves, their individuality, and their role in this world.
We invite you to find your voice and individuality in our collections through art, healing stones, symbols connected to nature, and messages to highlight your inner beauty and express it to the world with courage, power, and purpose.
We thank @olajasyoga for helping @untitled.barcelona convey the soul of this writing with these beautiful pictures captured by the lens of @doe_deer and in collaboration with @les_amazones_parisiennes. Let us raise the energy of the world in community through our beautiful femininity, authentic, and special.