Nobody is perfect, but a team can be.
Gisselle M. Morales G. (Sto.Dgo. Dominican Republic)
In her native land, she major in Fine Arts and Illustration at the School of Design Altos de Chavon affiliated to Parsons The New School for Design in New York.
At this point she began to develop her passion for art and the world behind it, and decided to change her life and expand her knowledge about it.
In 2004 moved to Barcelona, and began to discovered a new way of expression in artistic jewelry while studying at the School of Art and Design Llotja. Then, between 2006 and 2009, in various schools, she started to experiment with other jewelry techniques, such as the school of Art and Design Massana and the Lappeenranta Polytechnic in Finland.
By 2009 and 2011 she joined the contemporary jewelry project directed by Silvia Walz, "Sensational Jewelers".
In 2010 her creativity exploded as she collaborated with the famous Italian designer LauraB focusing on fashion accessories and entering in the world of the seasonal collections.
In 2013 creates her own brand Untitled Barcelona designing unique pieces, combining the beauty of art and the world of leather.
In 2017 after her Kundalini Yoga teaching training with the title of KRI Certified Instructor of Kundalini Yoga as taught by Yogi Bhajan® is taking Untitled Barcelona to a new creative journey.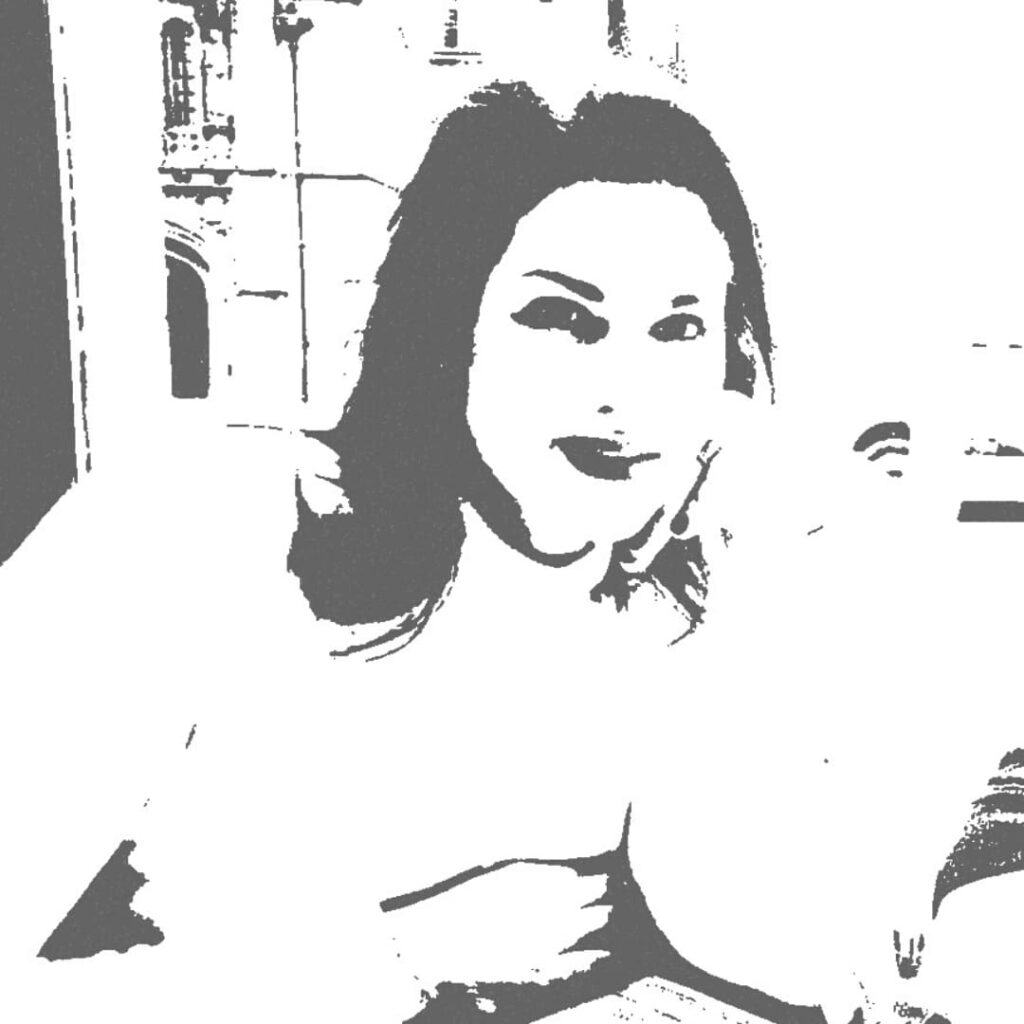 Mirtza Lugo Morales, was born and raised in Santo Domingo, Dominican Republic, with a bachelor's degree in Hotel Administration and Tourism, a vast experience in sales, customer service and event planning.
"I was always passionate by discovering and creating new ways to enhance peoples lives by new experiences or by a new product, that is why I decided to embark in this amazing journey, beside my sister, to help celebrate by art and strong messages the truth and light in each woman in a purposely and meaningful way".
Mirtza is currently living in USA and it was obvious for us to designate her our Brand Representative, not only in America, but around the world. She is the responsible to promote and sell the brand overseas offering a personalized service to our clients. Fluent in English, Spanish, and Italian. She will provide to our clients a customized experience from the start to the end of the sale process.
Mauricio was born in Bogotá (Colombia), as a child I was always attracted to drawing and painting. After studying and working for several years as an industrial technician in Bogotá, I moved to Barcelona 10 years ago and since 2014; I began to attend painting classes at the "Casa de la Espiral(Barcelona)" in order to learn various techniques such as: charcoal, pastel, watercolor, ink, acrylic, among others. Here I rediscovered my artistic part, giving myself completely to art, developing my own characteristic style. Inspire in nature and letting my hands capture the strokes what flows from my senses.
Lotus flower inspiration:
The closed Lotus Flower symbolizes the infinite possibilities of man, while the open lotus flower represents the creation of the Universe. Its habitat is water, a characteristic element of the second chakra, which is represented by the union between masculine and feminine, changing feelings and emotions, creativity, creation, passion, desire. By having purple tones with shades of white, they express the revelation of the heart, spiritual perfection and mental purity. "When talking with Gisselle about the subject of the handbags related to the second chakra. I felt identified because this chakra is related to the artists, I understood that the best way to express it was through the lotus flower, allowing me to expand my creativity, my passion for art, my desire to transmit and inspire others. This chakra reflects the world within creativity"
Caroline Money, growing up in Manchester, UK, Caroline was always drawing and painting. After studying urbanism in London, she moved to Paris and rediscovered her love of art. She enrolled in many classes, from life drawing, expressionist painting to plein air sketching around the beautiful Parisien parks. She further developed her art with courses at St Martin's London and Metàfora, Barcelona. She has exhibited at several venues in Paris.
"I was very excited to work with Gisselle on her beautiful bags. And the theme of the clematis flower inspired me greatly. I loved studying this gorgeous plant in the various stages of its life cycle."
Cindy studied Agronomic Engineering at the University of Cundinamarca, developing a connection with nature, aesthetics, detail and majesty expressed in plants. In 2015 she settled in Barcelona, where she completed a Master in Agriculture Ecology, learning a new way to grow plants and its interaction with the environment. Starting a process of self-knowledge, conscious feeding, discovering Yoga, alternative therapies.
In 2019, she discovered Energy Agriculture, opening a new chapter in her life. That same year, she met Gisselle with whom he started to create unique handcrafted knitted pieces for untitled collections that connect colors, harmony, peace, balance, tranquility and healing with art.